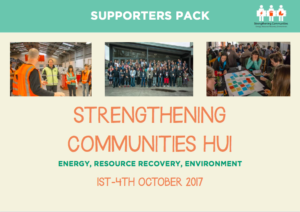 Keen to come to the hui, but know its going to be a stretch to get your team there? Why not ask your local council to support. We've developed a supporters pack that explains the event and suggests why Councils should get behind the event.
We have sent this to our contacts in the Councils around New Zealand, but think it's probably more effective if it comes from you too.
Download the PDF here.